Enter LuxeWash at Redbank Plains and the first thing you'll notice is an immaculately clean and well kept facility.
If you attend the car wash during the hours between 8am and 4pm you can expect to be greeted by our staff in a friendly and professional manner. We'd love to assist you in the washing of your car. Need to know how to use the automatic car wash or the dog wash bay? No problems – we're here to help.
Never used an Automatic Car Wash before? Check out our Frequently Asked Questions.
---
Auto Wash Packages
STANDARD

$12

Side blast
Hot soap
Hot pre-soak
Power rinse
Spot free rinse

ULTIMATE

$20

Underbody wash and side blast
Hot soap
Hot pre-soak
Power rinse
Tri-Colour Foaming Polish
Surface Protectant
Clear coat Protection
Spot free rinse
Blow Dry

DELUXE

$15

Side blast
Hot soap
Hot pre-soak
Power rinse
Clear coat Protection
Spot free rinse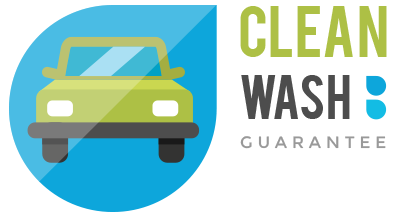 100% Satisfaction Guarantee
LuxeWash offers a clean car guarantee. If you are not completely satisfied with your wash, we will immediately rewash your car at no additional charge. This offer is only valid at the time of your original visit and proof of purchase receipt is required.
*Terms and conditions apply. Click here for more details.
Services
Automatic Touch Free Car Wash

LuxeWash offers customers the opportunity to clean their car without leaving their vehicle in our touch free automatic wash. Have the security of mind knowing the only thing that touches your car are water and products. All done in a fraction of the time you'd spend washing your car at home.

5 Manual Car Wash bays

For those customers who prefer washing their own vehicle, LuxeWash provides five self service wash bays to soap, brush and spray the exterior of your car. Getting that new car look is easy!

4 Car Vacuums

Use one of our four vacuums to ensure you car looks just as good on the inside as the outside. So much easier than trying to vacuum your car at home!

Dog Wash bay

Our Dog Wash Bath has a special showerhead for you to direct the warm water and shampoo all over your pet. Work your way around each of the functions in order to have a squeaky clean Pooch! Our Dog Wash finishes with an optional Blow Dry.

Your Pet will love you, and you will love your pet even more!

Vending Machine with Car Cleaning consumables

At LuxeWash we have a large range of products to help clean your car. Choose from a range of interior car scents as well to prolong that new car feel….
---
Will there be vehicles you can't wash?
Vehicles taller than 2.1 metres
Vehicles wider than 2.7 metres
Vehicles that sit 101mm or lower to the ground.
Vehicles with large ladder racks.
Trucks/ van with ladders.
Open bed pickup trucks with debris, tools, or any other loose materials.
Open bed pickup trucks with fuel tanks.
Vehicles with permanently affixed tri-pod style mirrors.