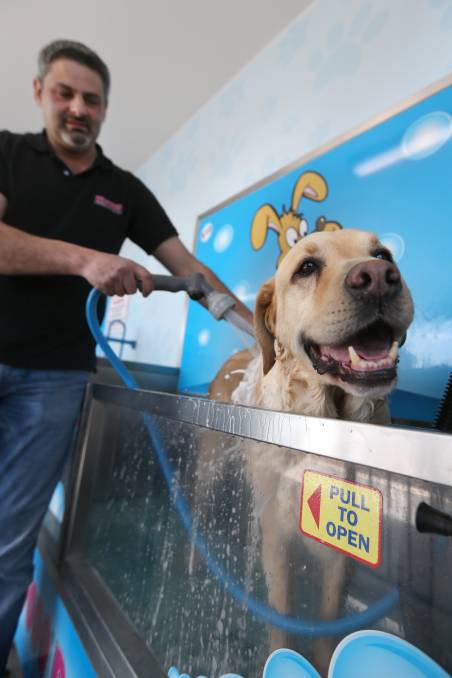 We all love a fluffy freshly washed pooch, unfortunately, sometimes this seems like a distant desire. When the inevitable four letter word (bath) is whispered it can have your pup running a mile, not to mention making a mess at home.
At LuxeWash Red Bank Plains we have DIY dog washing stations that will make the b.a.t.h experience stress-free for you and your pooch. Our DIY dog washing stations are state of the art in technology and product.
The DIY stations are equipped with environmentally friendly products that nourish and protect your pooch's coat and skin. With the LuxeWash DIY stations, your will confidence knowing that your pooch is getting clean with specialty products in a safe, eco-friendly environment.
Why DIY
LuxeWash DIY stations are easy for you and your pooch. Our stations let you groom your pup while avoiding making a mess at home. Use our stations with confidence knowing your pooch is safe and secure. All the stations are equipped with products which are tough on dirt, fleas, and ticks, but soft on your pooch's coat and skin. The DIY dog wash stations have everything you'll need from shampoo, flea and tick treatments, disinfectants, conditioner, and blow dryers. Come and go with convenience knowing that your pooch has had a stress free bath using quality products. The benefits don't stop there!
LuxeWash DIY Stations Benefits
No appointment necessary
Fully self-contained facility
A safe secure space for pups of all sizes
No more back-breaking bending with ergonomic height
All equipment and products are at hand
Environmentally friendly
conveniently located in Red Bank Plains
Easy to use stations
No mess at home
Prices that are easy on your wallet
How to Use the Station:
The LuxeWash DIY stations are fully automated, so you can come and go as you please. The stations are $1 per minute starting at $10 for 10 minutes. Come for a quick wash or stay for a luxurious pooch pampering with all the trimmings. LuxeWash DIY stations have all the products you could need for a clean, flea free, fluffy pooch.
Step 1:
Put your pooch on the platform and secure him
Step 2: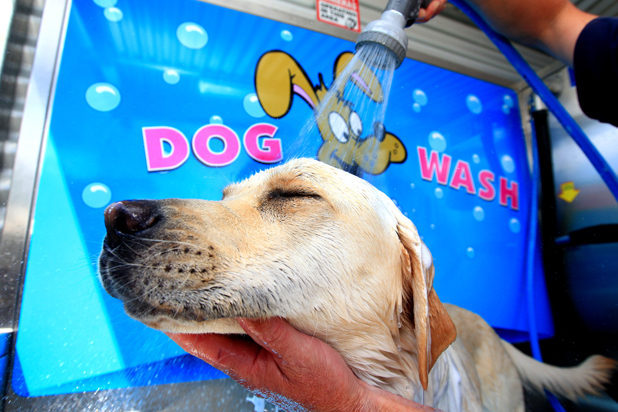 Insert money – starting at $10 for 10 minutes. Simply had an extra dollar or two for a couple more minutes pampering.
Step 3:
Follow the instruction on the panel, working from shampoo, to flea and tick shampoo, and conditioner.
Step 4:
Don't let your hard work go to waste, take a few minutes to thoroughly dry your pooch with the professional groomer standard high-powered blow-dryer.
More than a Bath: DIY Dog Wash Station Perks
Low water consumption
A safe secure space for your pup
Non-slip floor
Low environmental impact
High quality environmentally friendly products
Simple to use
Professional quality dryer
Engineered for reliability
100% Made in Warrnambool, Australia
Next time your pooch needs a wash look no further than the convenient LuxeWash DIY Stations. While you are visiting LuxeWash, spruce up your car with our automatic car washing service. LuxeWash – luxe on quality, not on price!