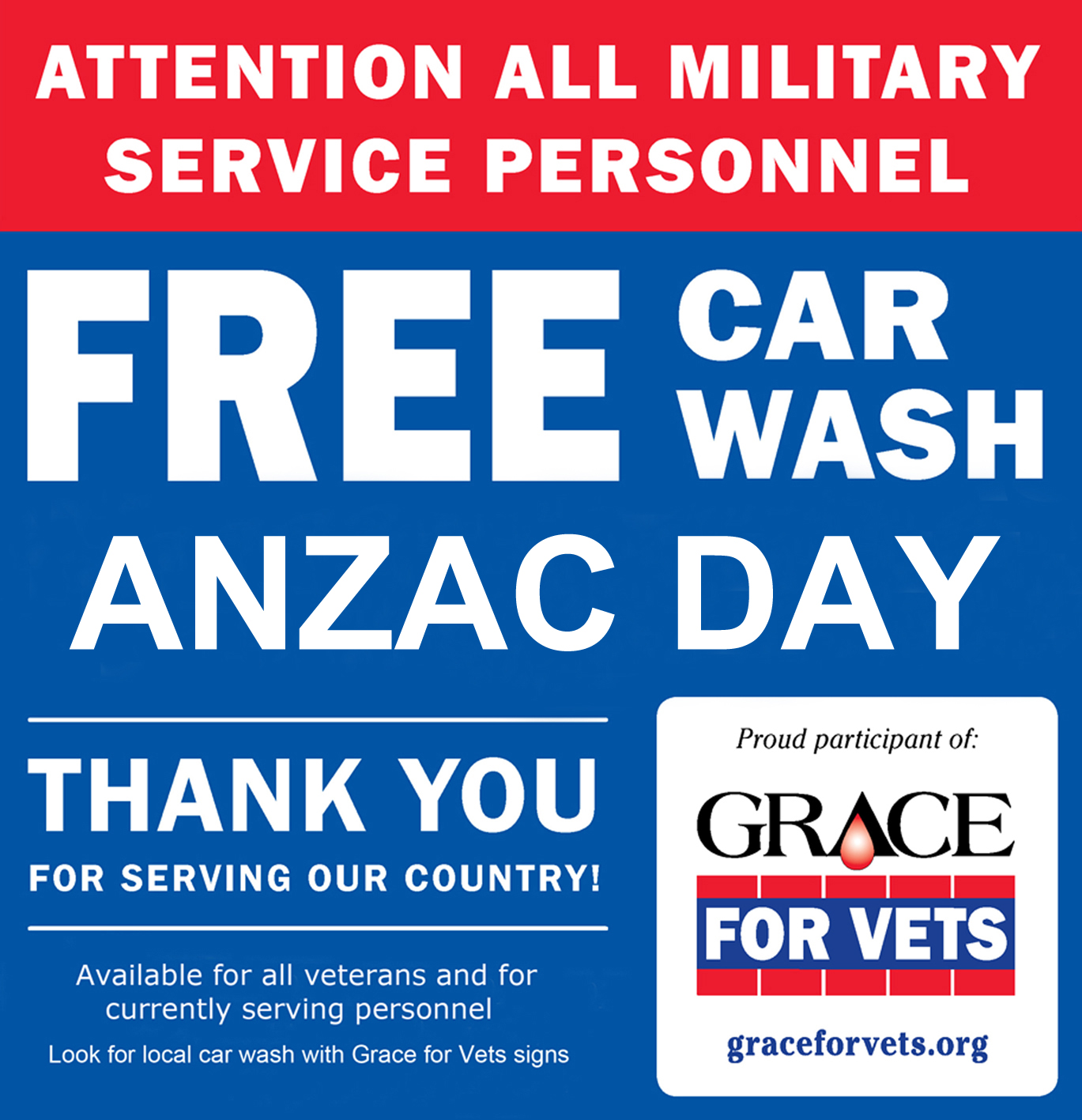 As an avid Australian Car Wash Association member and supporter, Luxe Car Wash is honoured to recognise and thank those people who go to war zones to protect Australia's values and security by providing a FREE Car Wash to all veterans and service personnel in our local area this Anzac Day.
The mission of Grace For Vets, a non-profit organisation, is to honour those who have served or are currently serving their country.
Founded in 2004 by Mike Mountz in the USA, the Grace for Vets Program now extends to four countries with over 3,300 car wash sites participating each year. Luxe Wash is extremely proud to be one of those participating car washes.
Anzac Day takes place on April 25, 2016. Please join us at Luxe Wash, Our team and employees look forward to giving back to those who have given so much to uphold the values and security of Australia.